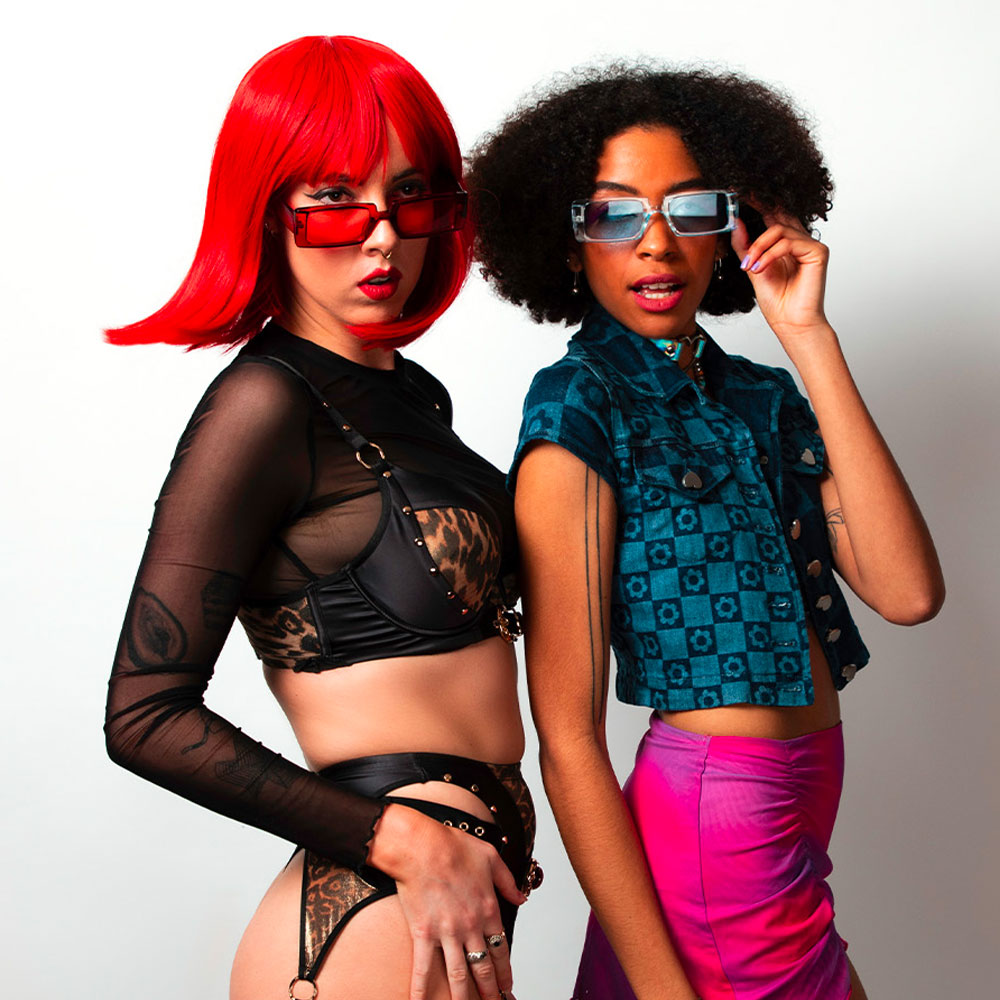 Kédu Carlö are an unstoppable duo. Their musical journey together began in highschool 7 years ago, one that has morphed and expanded over the years, eventually maturing into Kédu Carlö; a unique style that has been undeniably captivating from the get go. With a rapidly growing catalogue of diverse productions and steady releases since 2020, the girls show no sign of slowing down.  
Kédu Carlö's live set is a dominant aspect of their artistry, and certainly a point of interest with the intricate circuit of synthesizers and instruments encompassing them on stage. Their distinctive sound is heavily influenced by their robust roots as musicians – Jess as a classically-trained vocalist and keyboardist and Carly as a drummer. The pair have built an enduring reputation as dynamic live performers. With every show, they skillfully translate their musicianship in fresh and creative ways whilst letting the audience share in their natural chemistry and joy on stage.
A strong reference to Chicago house, acid, techno, electro and breaks comes through in their music, and bold live sets. They approach arrangement in a way that feels reminiscent of how an orchestral piece unfolds, which is unsurprising given their classical education in highschool. Jess and Carly's use of intricate afro, latin and cuban-inspired rhythms, melodic experimentation, ethereal vocal layering and irreverent lyricism defines their irreplicable sound.
From the studio to the stage, the girls are full of surprises in their unapologetic style, punching into the scene as tastemakers and one-to-watch creatives.