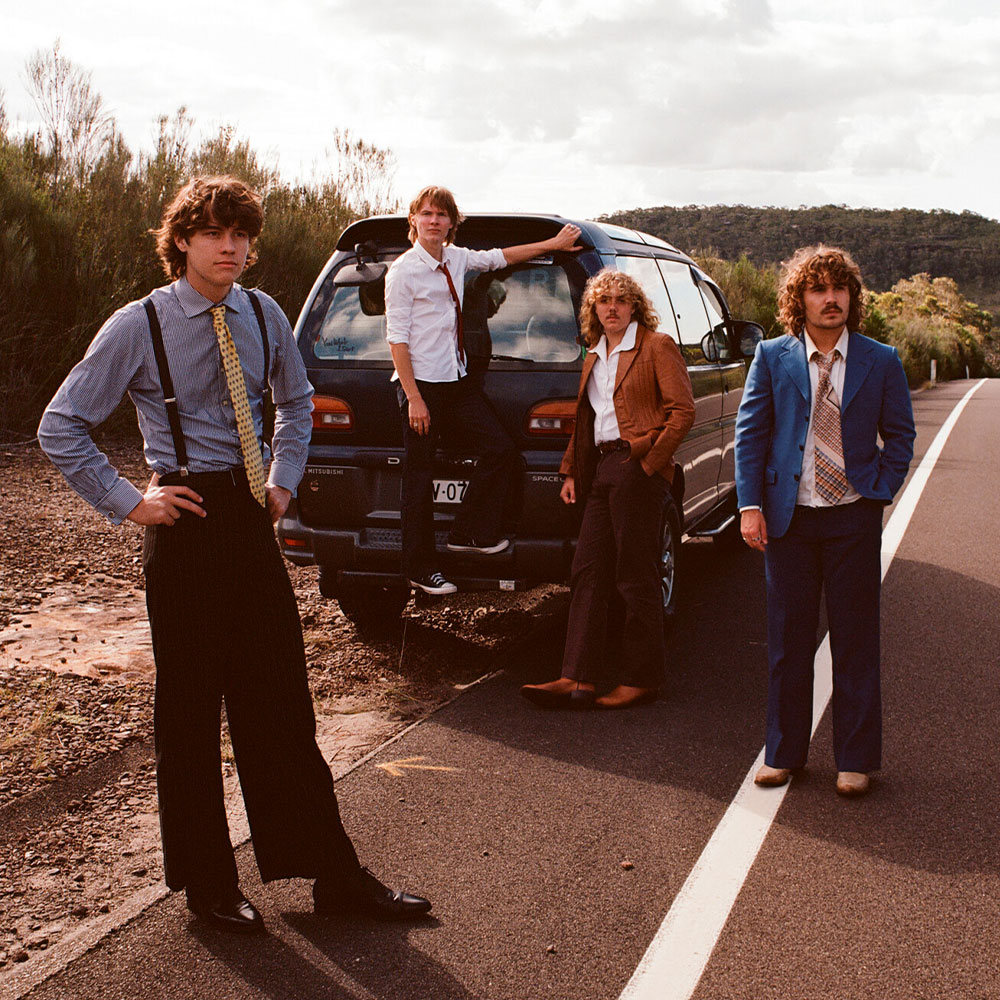 "With a sound that's all mainstage-ready confidence and urgent indie hooks, this foursome is ready to launch" – triple j
"a group certainly amongst that one-to-watch list" – Pilerats
Sydney teens The Rions are earning their badge as 'ones to watch', winning triple j's Unearthed High 2021 and backing it up to take out #51 in the triple j Hottest 100 with single 'Night Light'.
The 4-schoolmates from Avalon (Noah Blockley, Harley Wilson, Asher McLean & Tom Partington) are turning heads with their spin on indie-rock, with songwriting and musicianship well beyond their years… and the scary thing is they're only just getting started.
Embarking on their first ever headline tour in Aug/Sep 2022, the teenagers sold out all 9 x shows weeks in advance. The shows solidified a loyal fanbase of their own, following tours in the support slot for Lime Cordiale, Pacific Avenue, Boy & Bear and The Terrys.
They teamed up with acclaimed Producer Xavier Dunn (Jack River, Client Liaison) for current single 'Anakin', highlighting an evolution from their indie rock roots with an assured sense of confidence. The single was immediately added to triple j high rotation, and gained 5-star reviews from the station's presenters as well as prime playlist placement on New Music Friday (Spotify), Front Left (Spotify) and New Music Daily (Apple Music).
Following up their Unearthed High win they recorded single 'Disassociation' with producer Callum Howell (Ocean Alley) earning rave reviews – with triple j remarking "they're top of the class once again. This is sky-high sized indie rock with nods to faves like Catfish, KOL and Spacey Jane".
Citing influence from Arctic Monkeys, Dayglow, Spacey Jane, Lime Cordiale and The Beatles, they've carved out their own sound which seems to be connecting. They've racked up some 5 million streams worldwide across their catalogue which also includes 'Sadie', 'Head Still Hurts' and 'Halfway Out' (not to mention frontman Noah Blockley's 8 million+ TikTok views).