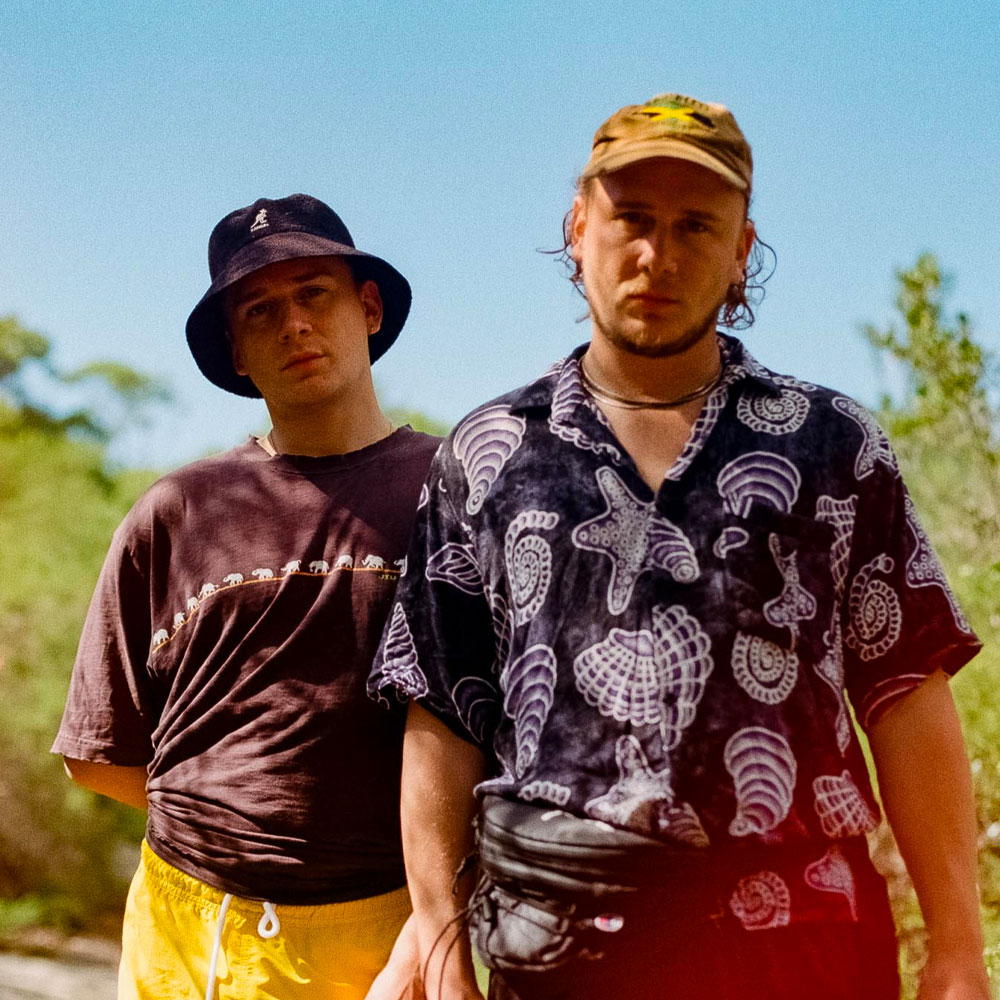 Since their inception in 2012, Cosmo's Midnight have been eagerly chipping away at genre boundaries, becoming one of the most celebrated and progressive acts to emerge from Australia. Consisting of real-life twins Cosmo and Patrick Liney, the duo boast 225 million streams and 5 Gold singles, proving that their vibrant collage of sounds has landed with infectious success. The Cosmo's Midnight mission is a global one: They've commanded stages and sold out shows across America, Europe and Asia; with countless hallmark appearances across Australia including Splendour in the Grass, Laneway Festival and Falls Festival. With their new sophomore album Yesteryear, Cosmo's Midnight continue their sonic explorations with a fluid, forward-thinking approach to creativity.
With humble beginnings as a DIY production duo, Cosmo's Midnight began experimenting with beats on Ableton and soon earned a healthy following on Soundcloud. In 2012, their lush reinterpretation of Flume single 'Sleepless' won a remix competition held by Future Classic, and shortly after they released their debut single 'Phantasm' alongside Nicole Millar (Peking Duk, Golden Features) which spearheaded their first EP, Surge. The follow-up project, Moments arrived in 2015 and saw them collaborate with like-minded producers from Australia and abroad, including Wave Racer and Lido. Moments single 'Walk With Me' with Kučka was a shimmering display of their undeniable pop prowess and was later certified Gold in Australia.
At the top end of 2017, Cosmo's Midnight released 'History' which became the most played track on triple j that year. With only a handful of singles under their belt, Cosmo's Midnight embarked on a world tour, including their first American run which sold out iconic venues like The Roxy in Los Angeles and Rough Trade in New York. Featuring live instrumentation, vocals, self-made drums and synths, the Cosmo's Midnight live show has been commended for its dedication to originality and showmanship.
The duo's international escapades earned praise from global publications including Billboard and Complex, priming them for their debut album What Comes Next in 2018. Upon release, the album cracked the Top 40 on the ARIA charts, and was crowned the 'Album of the Week' by both triple j and FBi Radio. The full-length saw Cosmo's Midnight flirt with a smorgasbord of sounds; working with West Coast rappers like Buddy, Swedish pop singers like Tove Stryke, and equally eclectic Australians like Winston Surfshirt. The album produced three Gold-certified singles in 'History', 'Talk To Me' and 'Get To Know'; while the track 'Montego' sampled N.E.R.D. and received a personal stamp of approval from Pharrell Williams.
With their new album Yesteryear, Cosmo's Midnight find their own unique blend of digital and organic sounds, funnelling their beat-making history into a heavier emphasis on instrumentation. Lead single 'C.U.D.I' has already been certified Gold, also marking their debut entry in the Hottest 100. And while the album pulls back on the duo's lengthy history of collaboration, there were some formidable team-ups, including 'Down For You' featuring fellow Sydney-gone-global star Ruel.
Influenced by their parents' vinyl collection and sounds from the 60s, 70s and 80s, Yesteryear acts as a coming of age moment for Cosmo's Midnight. For the first time, Patrick takes a prominent role as a vocalist on Yesteryear, while the songs delve into everything from psych rock to disco, recorded live by the duo themselves. "Going into this album, we really wanted to have our own voice be heard," they say. "We've become more confident in our songwriting and trusting in our ideas. We feel this is some of the best music we've ever written, and we've truly arrived at a sound we can call our own."
What results is an album that feels both nostalgic and modern, and one that champions their penchant for timeless, emotive music. And though it's hard to predict which direction Cosmo's Midnight will head in next, assume that no stone will be left unturned when they step into the studio.