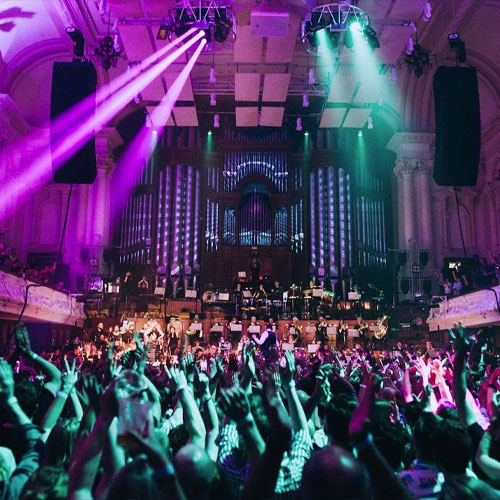 Imagine, the biggest global dance tracks of all time, performed by a full 60-piece orchestra, DJs and vocalists with a mesmerizing laser light show that transports you back to the dance floor!
THIS IS SYNTHONY!
A truly unique and immersive experience, SYNTHONY is a celebration of the last 30 years of electronic dance music, backed by the full might of a large-scale full orchestra, directed by the precision of the conductor, spine-tingling vocalists and world-class DJs, accompanied by dynamic lighting and visual show. A truly immersive experience, there is nothing else like it.
SYNTHONY takes the audience on a journey back through their most memorable electronic experiences, track after track, fans are taken down memory lane and celebrate dance music that is embedded into their subconscious. Tracks from Avicii, Eric Prydz, Fatboy Slim, Fisher and more, and fronted by exceptional and iconic local Australian and New Zealand vocalists.
Over four years SYNTHONY has gone from one sell-out show in Auckland to annual New Zealand-wide sell-out tours and a full multi-city outdoor Australian Tour in 2021.