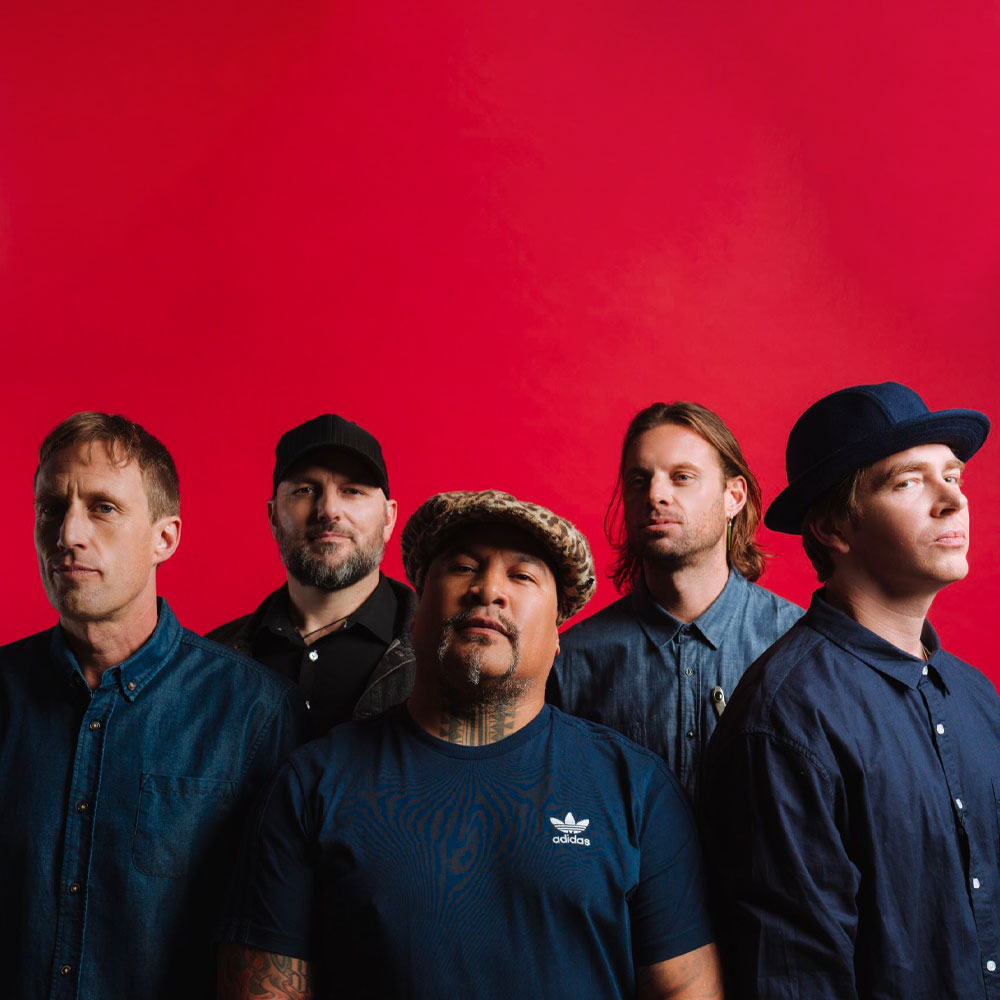 Record-breaking New Zealand tours, scene-setting appearances at festivals like Glastonbury, The Big Chill, Big Day Out and Parklife, sold-out performances across Europe, worlds-colliding collaborations with Symphony Orchestras, multiple music awards, four EPs and five LPs — three with platinum sales — and an army of fans who return to relive the experience time and time again: the towering achievements of Shapeshifter, the future-shocked soul outfit who hail from Christchurch New Zealand, were built by a living, breathing band of musicians, with all the form-changing sonic possibilities live instrumentation offers.
The players in Shapeshifter created their very own heavy soul, a stadium-sized sound which adds layers of drum & bass, jazz, funk, rock and electronica to solid bass culture foundations, capable of morphing from rolling drum & bass to pummelling guitar-driven jams to horizon-shifting electronic soundscapes. This genre-defying amalgamation of influences continues to draw from new source material and inspiration as Shapeshifter evolves, motivating dance floors worldwide and delivering audiences to the bleeding edge of musical possibility.
As at home in an amped club environment as they are playing to packed festival fields, Shapeshifter is a truly adaptable unit. The five-strong lineup of PDigsss (vocals), Sam Trevethick (guitar/synths/sampler), Dan McGruer, Nick Robinson (bass/synths/MPC) and Darren Mathiassen (drums) have individually called Auckland, Wellington, Melbourne, Kingscliff, Berlin, Queenstown and, first and foremost, their original Christchurch stomping ground home, yet a chemistry refined over 12 years of playing together means they lock back into formation whenever they regroup.