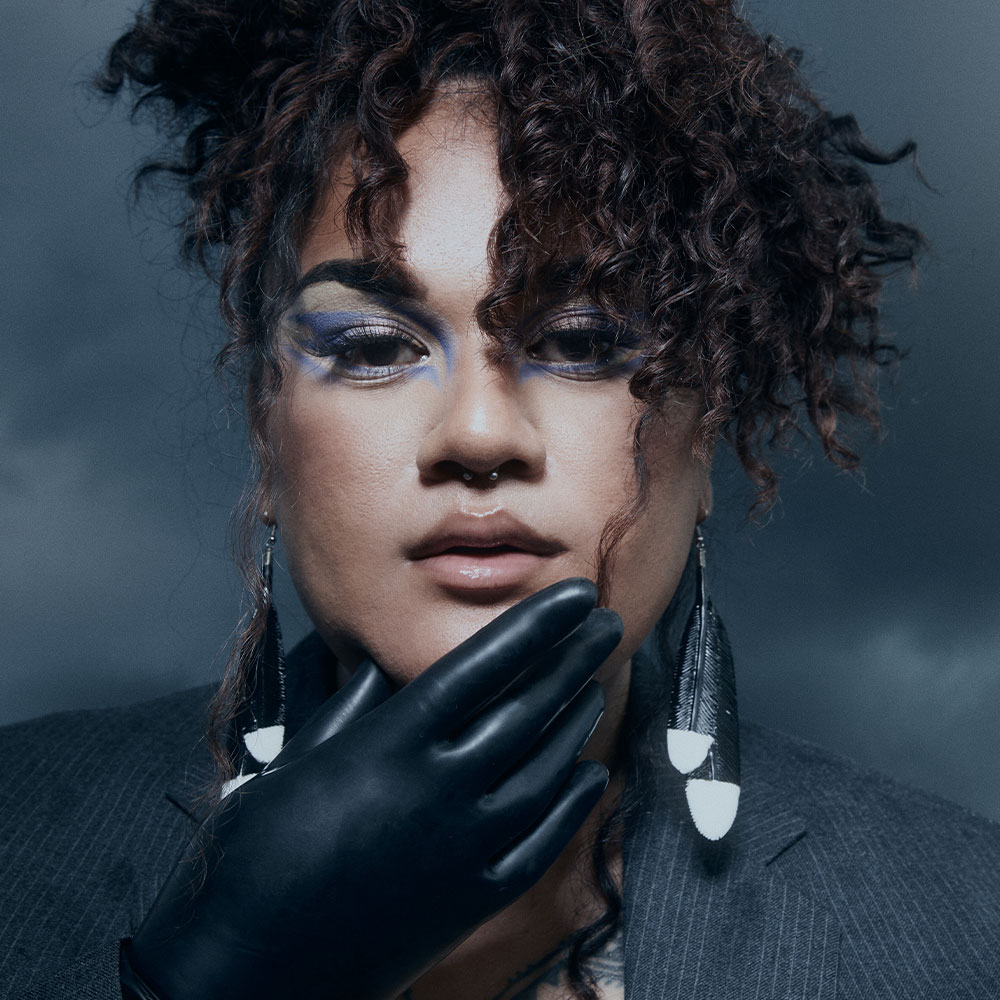 Lady Shaka is a DJ and interdisciplinary artist of Pacific Island, Indigenous Maaori and Cape Verdean descent originally from Aotearoa and based in London. Her musical selection is a representation of both her queer identity as a fem queen and her connection to the moana and the diasporas she belongs to. Lady Shaka is a part of the new generation of young Pasifika artists that aim to re-indigenise and challenge the mainstream with music and art that is both cultural, ancestral and representative of the Pasifika experience.
Lady Shaka is a DJ who blends multiple sounds and is heavily influenced by music from her own culture, upbringing, childhood and lived experiences. Growing up as a dancer: music was always seen as a vessel that makes the "body move, speak, communicate and tell stories". Her sound selection is representative of the communities she represents and the places she has been; it is a contemporary and indigenous interpretation of what electronic music can be. Lady Shaka was part of Aotearoa's debut on the Boiler Room TV platforms in 2021 with queer collective Filth. Her debut performance was an ode to Pacific Island culture and music, being one of the first Pacific Islanders to DJ on the Boiler Room TV platforms. She has since performed at both the Boiler Room Festival in London, UK and Naarm (Melbourne), Australia with some of her live mixes being the first to be made available on Spatial Audio with Apple Music. She was a judge for the 'Broadcast Lab competition' and was shared as one of the 'Best of 2021' by Boiler Room TV.
In 2019, Lady Shaka founded Pulotu Underworld; London's only club night that celebrates Pacific Island music, culture and artistry in the UK. This club night has now became a global collective that raises awareness of the Pacific; through raising funds to support relief efforts in the Pacific and music events with platforms such as Keep Hush. Lady Shaka is known for her work with queer collectives Pxssy Palace, Misery and Filth and has also worked with artists and brands such as IAMDDB, Stella McCartney, Slamjam, Puma and Ed Curtis. She has featured in Dazed, DJ Mag and Resident Advisor to name a few and has toured across Asia, Australasia, Europe and the UK.