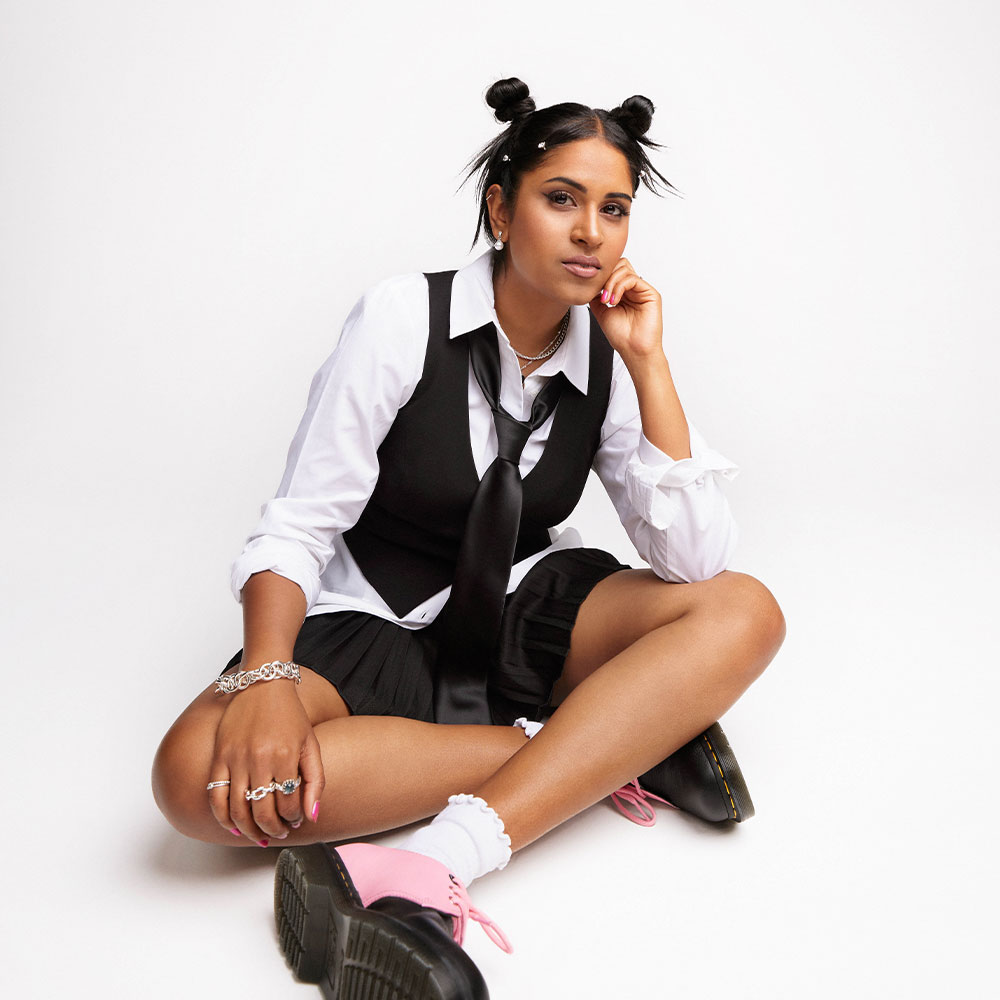 ASHY (pronounced 'Ahh-She') is a pop artist & songwriter from New Zealand. She explores sub-genres of R&B, dance & contemporary. This artist is known for her undeniably catchy hooks, polished vocals, and songwriting ability.
She has amassed over 2.5 million streams across all platforms, enjoyed chart success & has worked with leading pop producers from New Zealand, Australia, and the US. ASHY has worked with the likes of producers Josh Fountain (BENEE), Ben Wylen (Selena Gomez, Ariana Grande), Liam Quinn (Peach PRC, Ruel, G-Flip, Illy, Rita Ora, Keith Urban) in Sydney & Sam Trevethick (Shapeshifter).
In October 2021 she signed with Native Tongue Music Publishing Australia, now Concord Publishing.
In 2022, ASHY's single 'Mirror' gained top spots debuting at #4 on the Hot NZ Singles Chart & #25 on the Hot 40 for the Official NZ Music Chart. It re-entered at #16 on the Hot 40 and spent multiple weeks in the RadioScope Airplay charts. She was profiled on New Zealand's Going Global Online and Live Showcase (Auckland) & was a participant in the Create Canada/ Australasia Songwriting Camp. ASHY featured on single 'Feel the High' with award winning Australian Dance Duo, Chores.
ASHY released her debut EP in June 2023. The lead single 'No Man's Land' entered the NZ Charts at #1. This ep is set to be a powerhouse of future pop classics.
She performed at SXSW in Austin TX which saw ASHY and her new backing band, Emily C. Browning and Phoebe Hurst, perform 8 shows during the event. These performances led to a co-management deal with US agency, Arcana Management and subsequent talks with US & EU industry leading to substantial international opportunities.
She is set to perform at SXSW Sydney in October and again at New Zealand's premiere festival, Electric Avenue, in 2024 before heading to the UK for an extended period of touring and writing collaborations